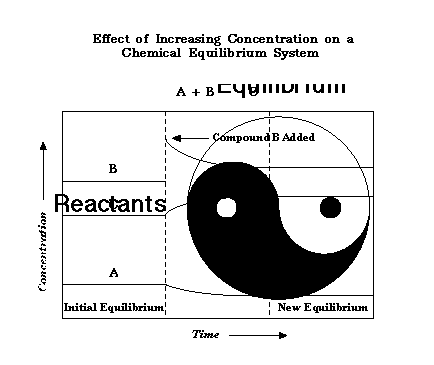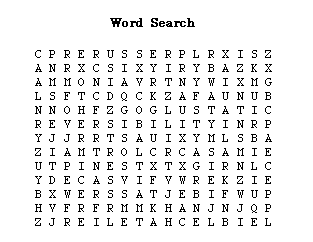 Words about the concepts in this module can be obtained from the clues given. Find these words in the block of letters:

1. Change in the reaction conditions of an established equilibrium.

2. State of a chemical system such that the rates of formation of products and reactants are equal.

3. German chemist who synthesized Item 6 from nitrogen and hydrogen.

4. Characteristic of an equilibrium system.

5. Factor that can cause a shift in a gaseous system at chemical equilibrium.

6. Substance formed in the nitrogen plus hydrogen gaseous equilibrium.

7. Type of reaction in which heat is absorbed by products to reform reactants.

8. Metal in complex responsible for pink-to-blue color change as temperature changes.

9. Balanced see-saw represents this type of equilibrium.

10. French chemist for which a famous principle of equilibrium is named.
---